A perfect pour starts with a perfectly designed system!
PRO BEVTM specializes in designing, selling and installing draft beer and other beverage systems so that your systems will produce optimal performance, provide customer satisfaction and maximize profit.
We guarantee these results!
DRAFT BEER SYSTEMS: Long Draw, Direct Draw, Keg Box & Growler
We can customize your beer system from concept to completion - anything from simple to complex and one-of-a-kind. We are "Perfect Pour CertifiedTM" and Certified Installers, offering extensive experience in designing and installing custom systems. Combined with our refrigeration experience, we understand the complexities and intricacies of what it takes to design and install a system that pours beer at the perfect temperature, carbonation and taste. When your system is complete, we guarantee a perfect pour!  What does that mean to you?  Customer satisfaction and maximized profits!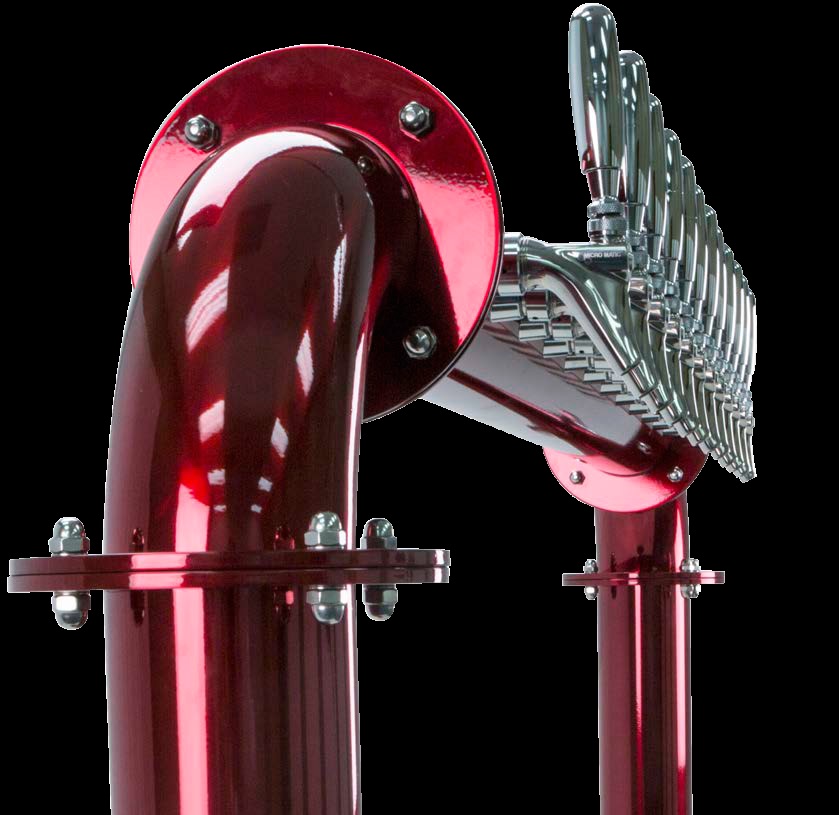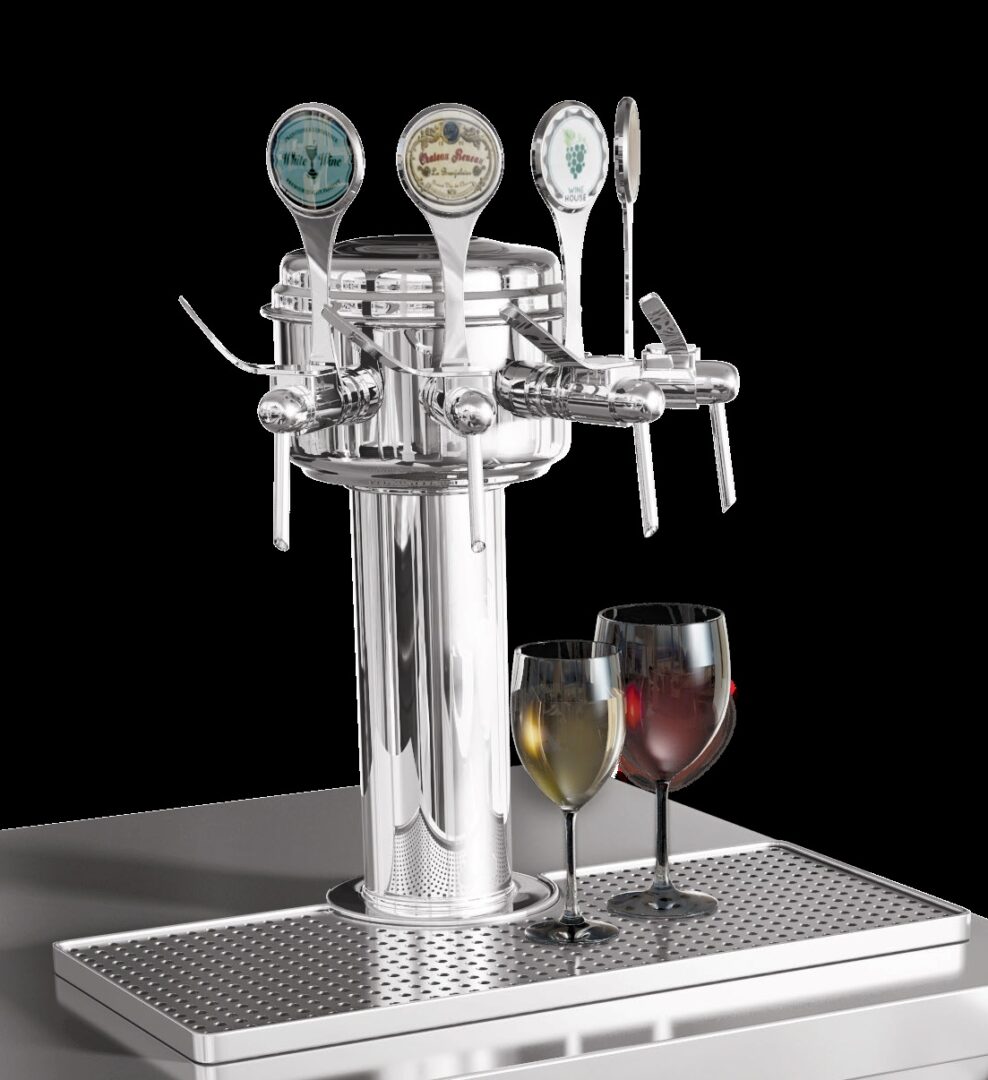 WINE ON TAP SYSTEMS: Long Draw, Direct Draw, Keg Box
"Wine on tap" is becoming increasingly popular to maintain the integrity of the wine as it was intended to be and to increase profits. These systems constantly pressurize the wine in the keg by an inert gas, preventing oxidation. Further, by maintaining the proper temperature for each red and white wine, the wine will be consistent in taste, which leads to consistent customer satisfaction. We can customize your wine system from concept to completion, coupled with the proper refrigeration requirements.
SELF-SERVE SYSTEMS & AUTOMATION:
PRO BEVTM is a Certified Installer for iPourIt, Pour My Beer, iDraught and BeerBoard; we can work with any system that you are interested in using – see your options below.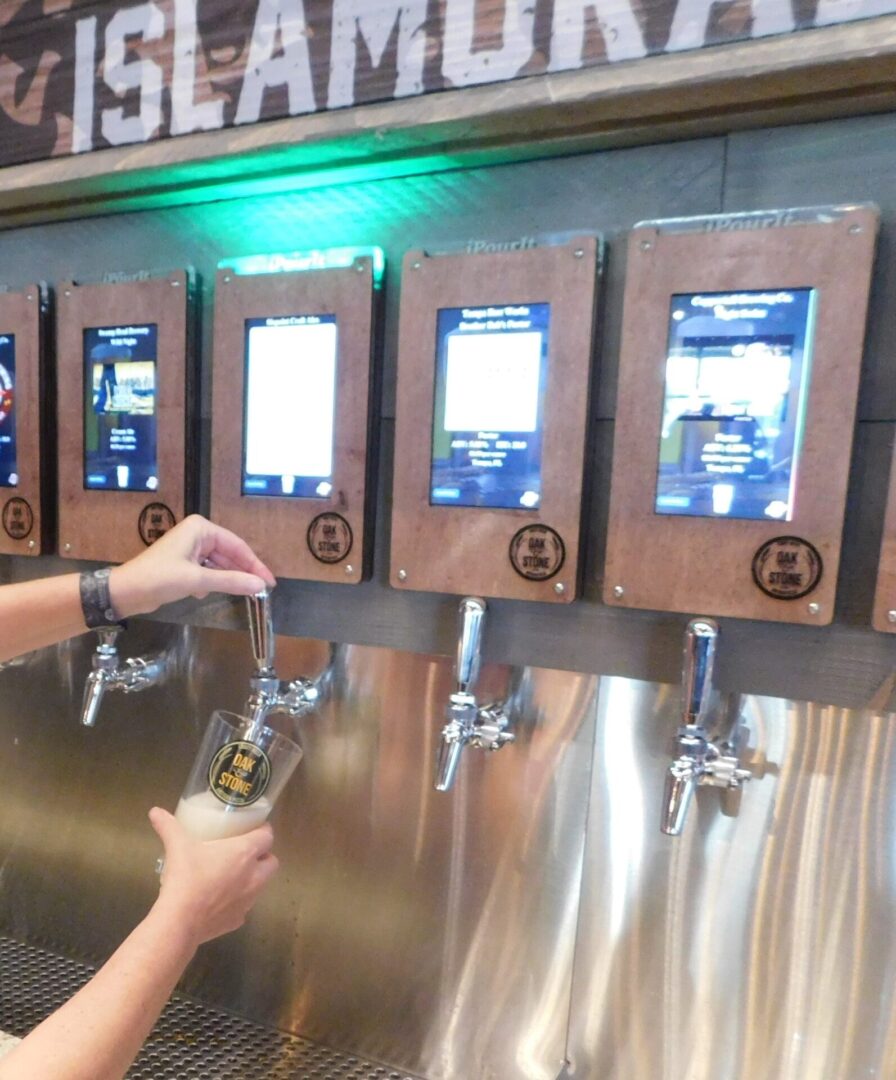 Self-Serve Beer & Wine Dispense Technology
By using a digital screen and patented software, patrons are empowered to make their own choices by reading information about the beverage on each digital screen, have as much or as little as they want, skip the waiting and enjoy their experience. Management and operators utilize the technology to authenticate driver's licenses/age, to collect valuable demographic data, to manage inventory, along with other system features that help manage the operations.
iPourit: www.ipouritinc.com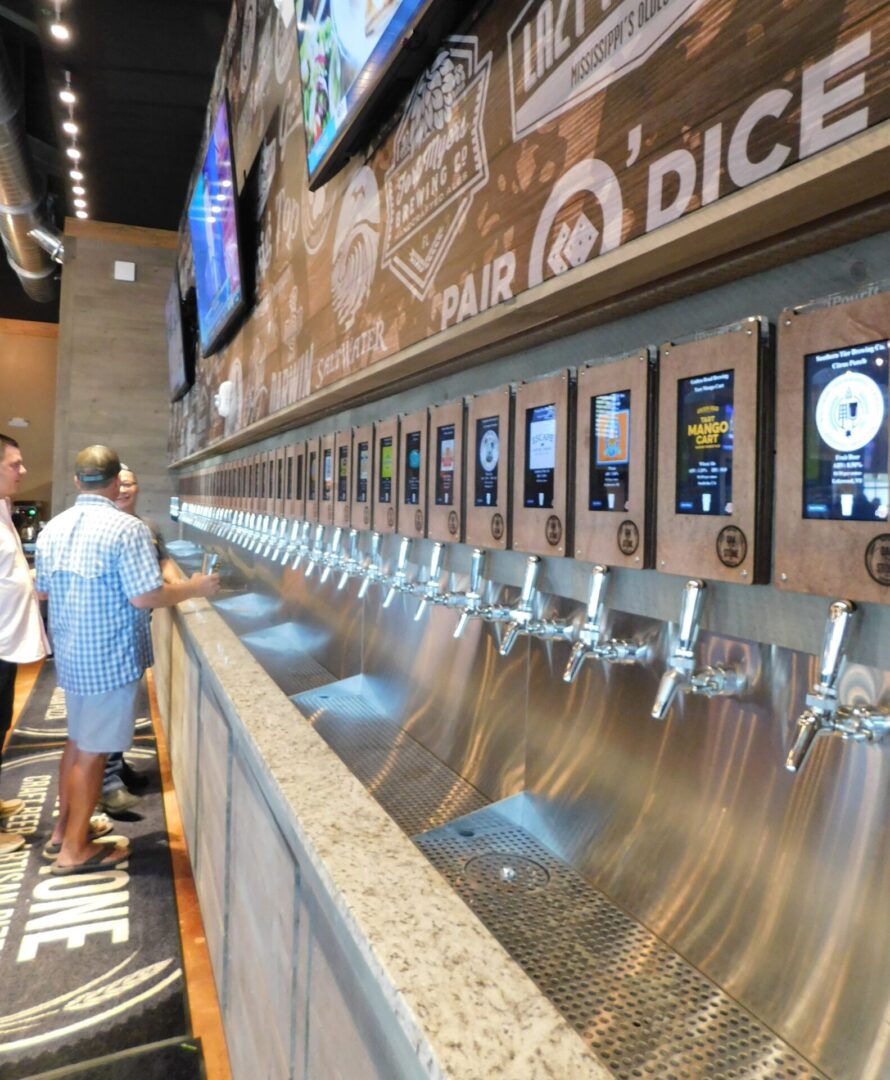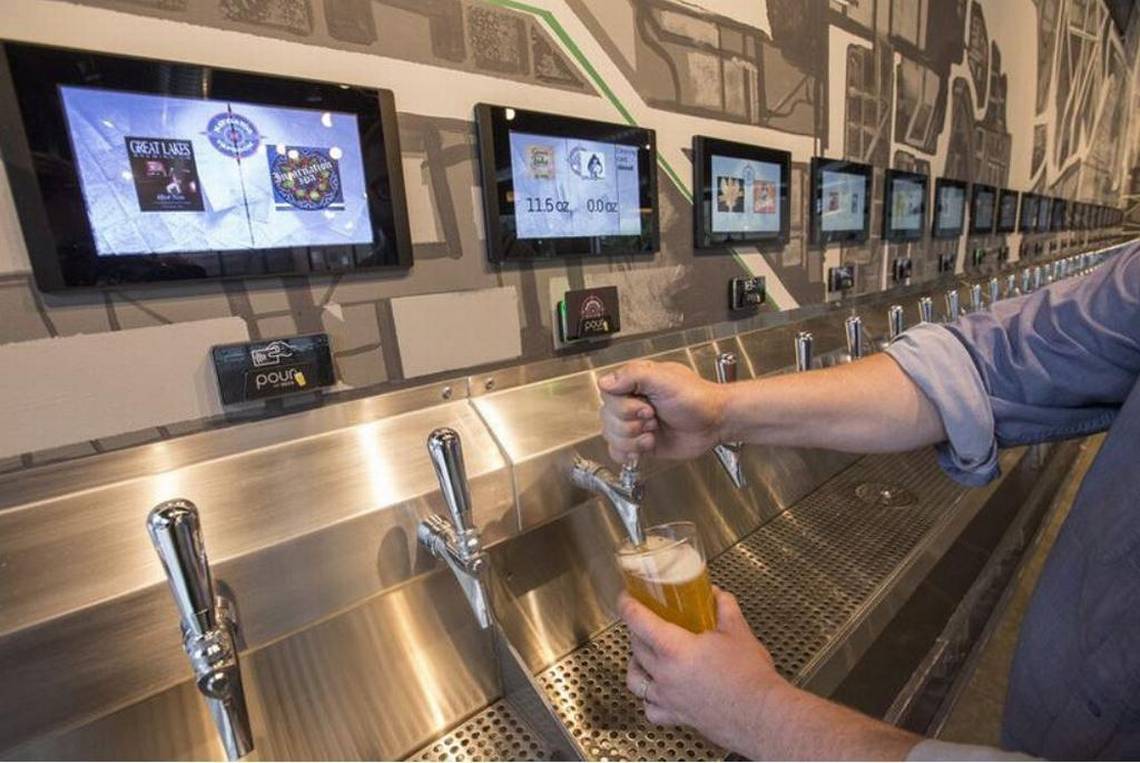 Heavy-duty tablets are used to display multiple taps per screen, saving money and space. No Wi-Fi connections required; highly-stable Linux based proprietary operating system; A/C powered; easy-to-use, fast, reliable, easily integrates with other systems, provides system reports, and ability to set system automation which can be accessed from anywhere, anytime.
Pour My Beer: www.pourmybeer.com
These virtual monitoring systems provide owners/operators a monitoring solution that helps them analyze pour information across multiple locations. This helps the owner/operator to maximize yield per keg and increase bottom line profits.
iDraught: https://www.micromatic.com/products/measuring-and-monitoring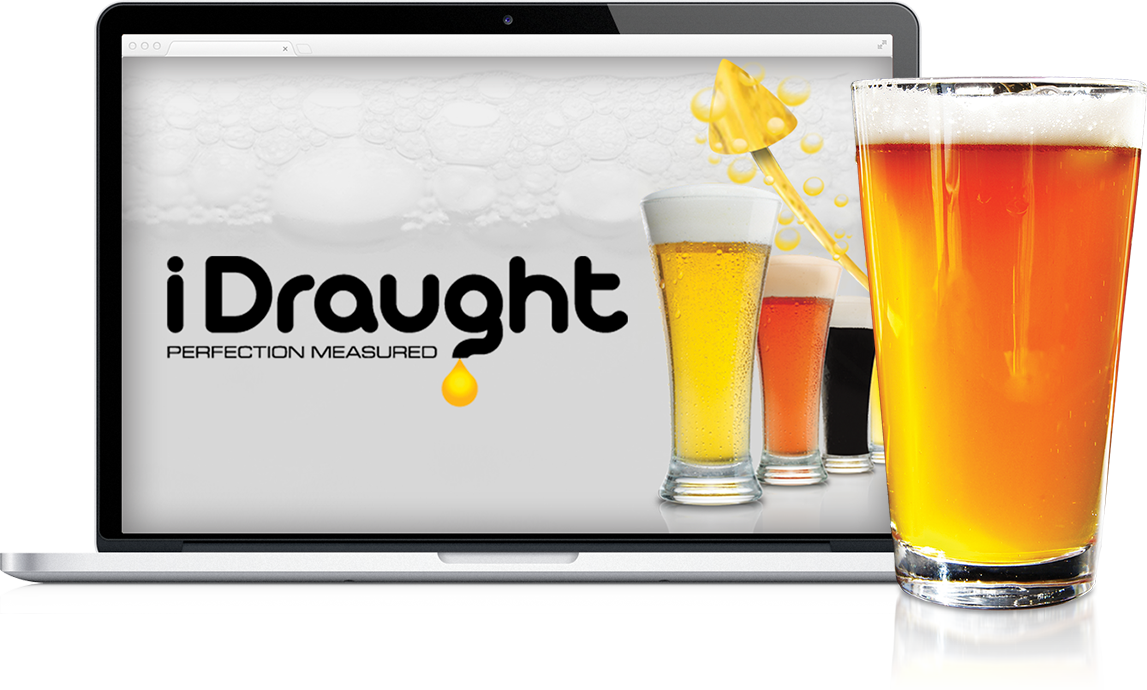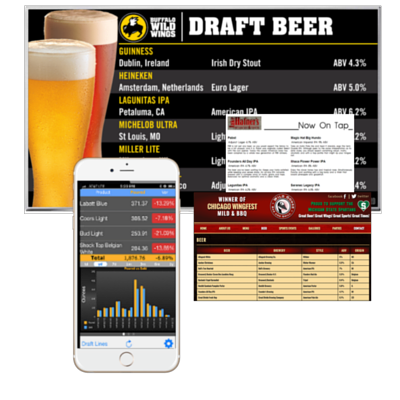 BeerBoard Menu provides a patented technology and database making it easy to sync your taps with your print menu and even embed it into your website for automatic updates. BeerBoard Display is a digital display of your beer for sale, and can even feature food, specials, events and brand promotions. BeerBoard SmartBar tracks the beer pours vs. beer sold in real time so you can take action quickly to cut your losses; you can also sync your taps/menus from your phone and rotate taps at any time; provides beautiful digital displays. SmartBar Insights provides you an understanding how a certain brand or bar is performing, producing powerful information so you can achieve the best profits.
BeerBoard: www.beerboard.com
MIXED DRINK/LIQUOR SYSTEMS:
We are Certified Installers for SmartBar and WunderBar; we can work with any system that you are interested in using – see some options below.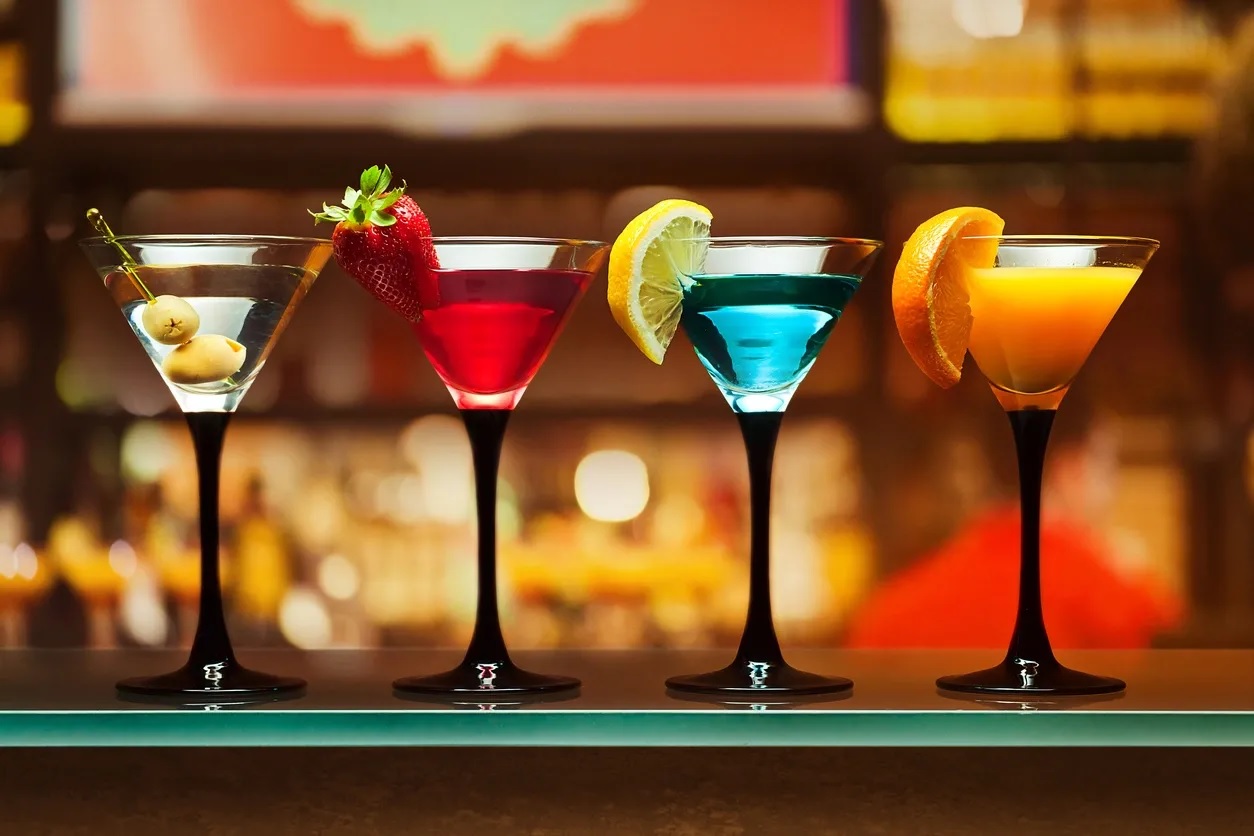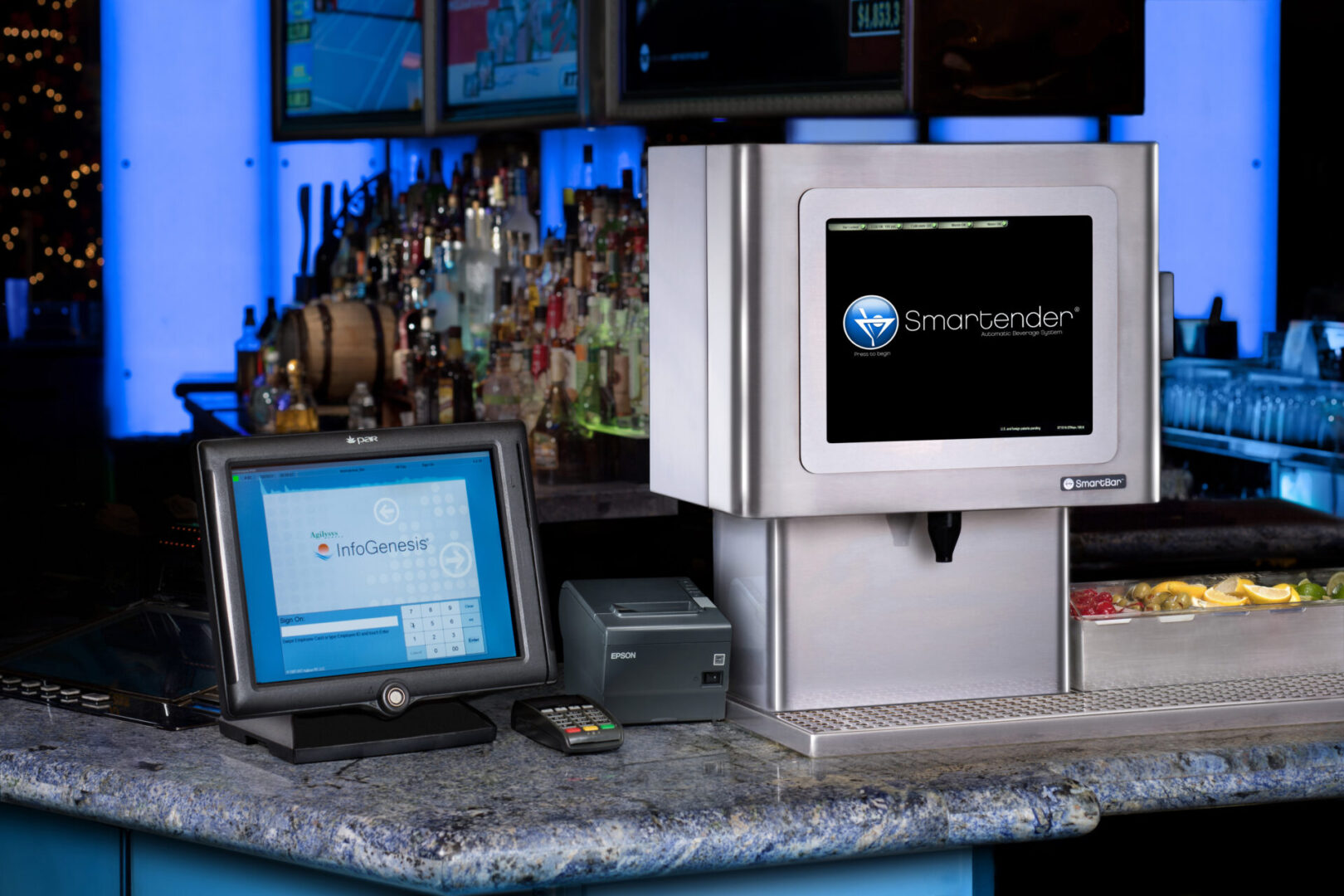 Featuring Smartender, which is an automated beverage system, with a touchscreen bar and automated cocktail dispenser. It accurately pours over 600 different drinks within seconds with little training involved. Control liquor costs by eliminating over-pours, spills and free drinks.
SmartBar: www.smartbarusa.com
Beverage dispensing systems using the "Bargun", which saves time, space, money and is easy to use. A single gun can serve up to 14 different products and works with any bag-in-box system.
WunderBar: https://www.wunderbar.com/

PRO BEVTM is a Certified Installer for JoeTap Brew Coffee; we can design/install any system that you are interested in using. JoeTap is a cold brew coffee system that can serve cold brew coffee in either nitro or "still" formats. There is also the option to have a built-in nitrogen generator, so you never have to worry about running out of nitrogen. Your patrons will enjoy this smooth, frothy, creamy cold brew!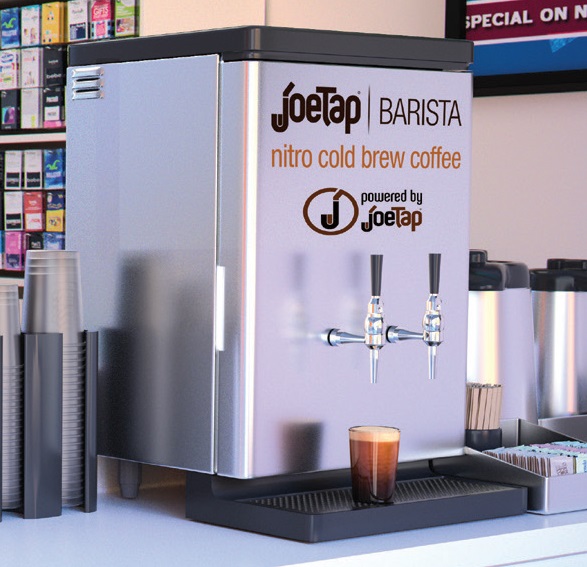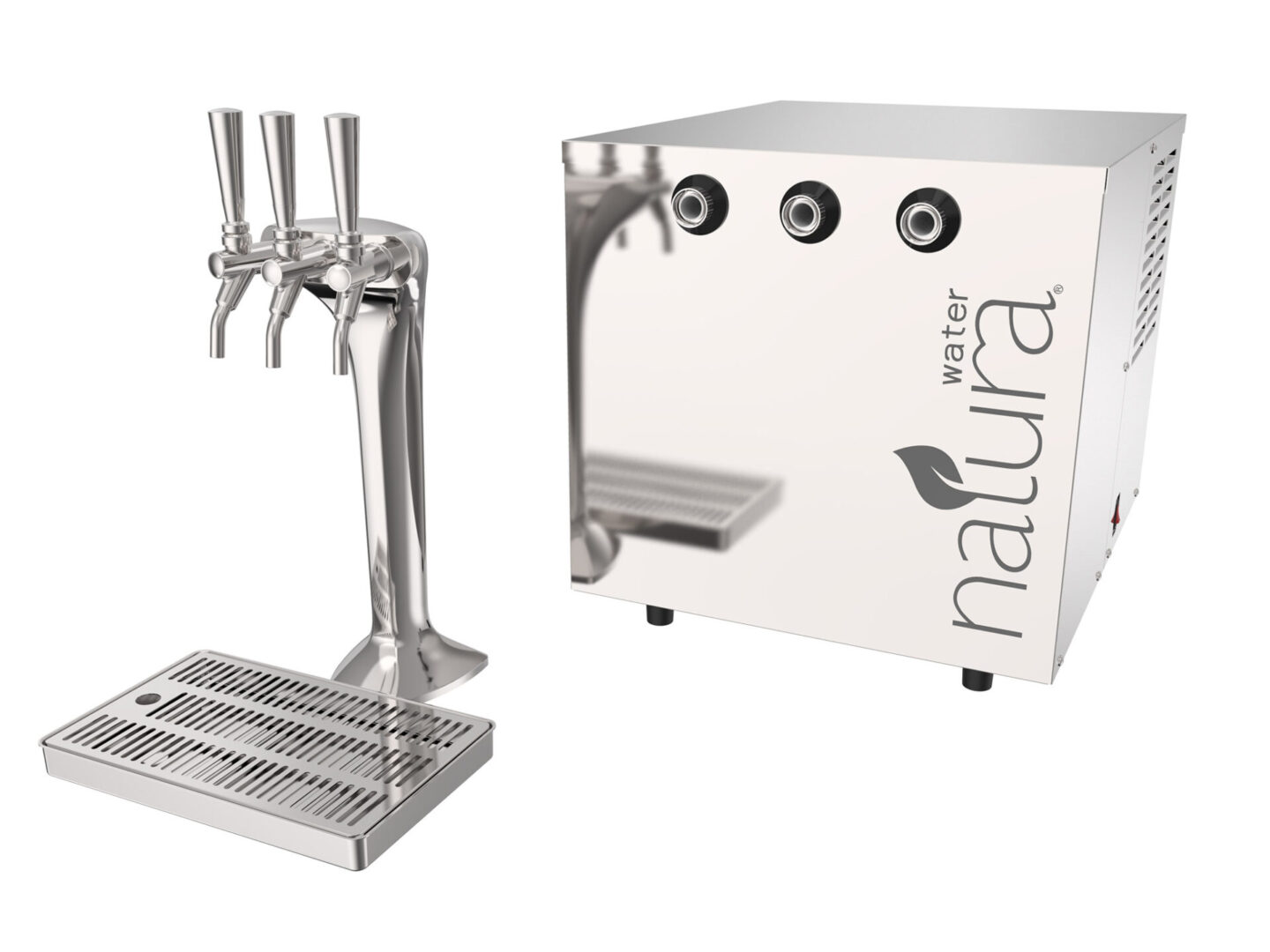 By offering your customers purified, filtered water – chilled or ambient, with an option for chilled sparkling water, their experience is enhanced and they will find it refreshing. They will remember what your water tastes like! These water dispensing systems turn your tap water into quality refreshment, while retaining healthy, thirst-quenching minerals. You can think of it as "gourmet water", but really, it is an essential part to any meal and thirst-quenching need.
By serving Kombucha on Tap, it will be fresh just as the brewer intended it to be and ensure return business from your customers. Small footprint and low maintenance is a great way to increase your beverage selection and to increase profits!
We can install your choice of craft soda machines.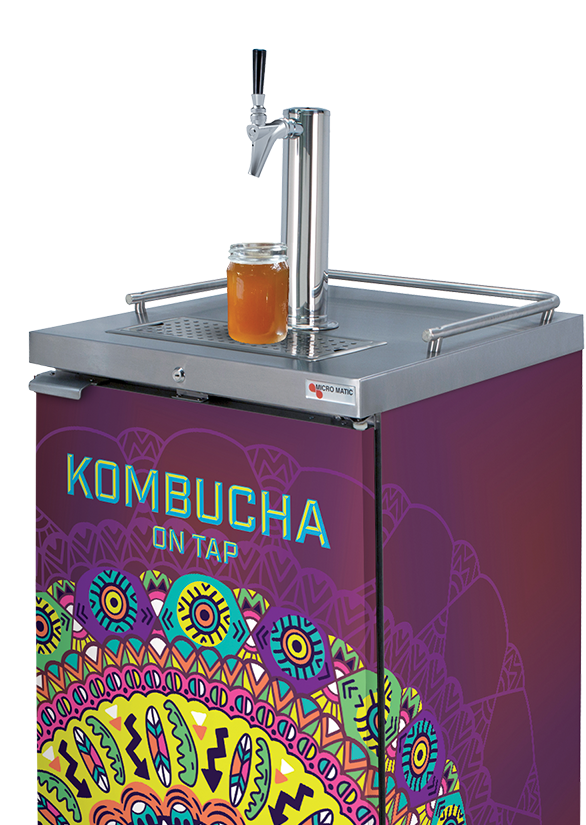 Refrigeration/Walk-In Coolers:
As a Florida-licensed Refrigeration Contractor (CAC1818535), we have the unique experience and knowledge to ensure the refrigeration and cooling of your beverages are proper so they are served at the most enjoyable temperatures. We design, sell and install quality, new walk-in coolers, glass door/reach-in refrigerators, jockey boxes and anything else for your cooling and refrigeration needs.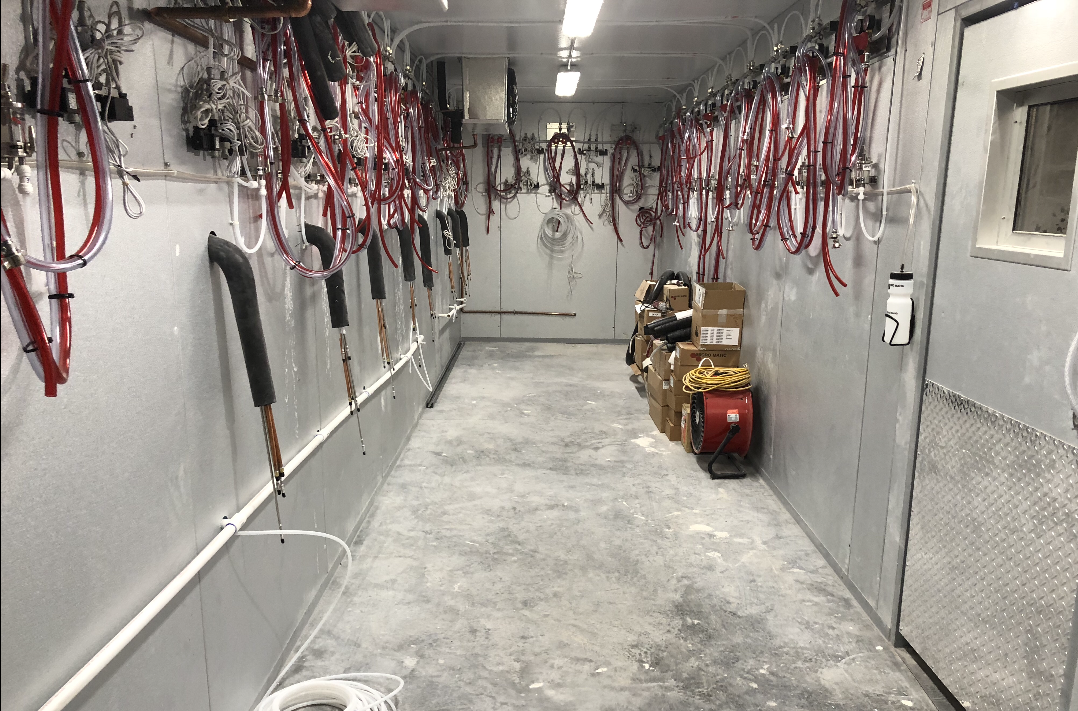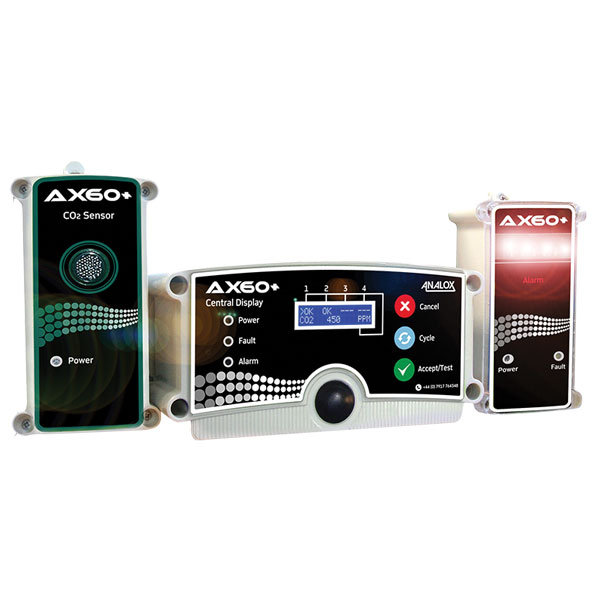 It is vitally important, and often required by municipalities, to install a CO2 monitoring system in your walk-in refrigerators, as CO2 is a toxic gas if inhaled. We can supply and install these CO2 monitors to ensure that those who enter these enclosed areas are safe.
We can provide you accessories for your beer system/cooler, such as custom keg racks, upgraded door strips, digital thermometers/temperature trackers, etc. Just ask!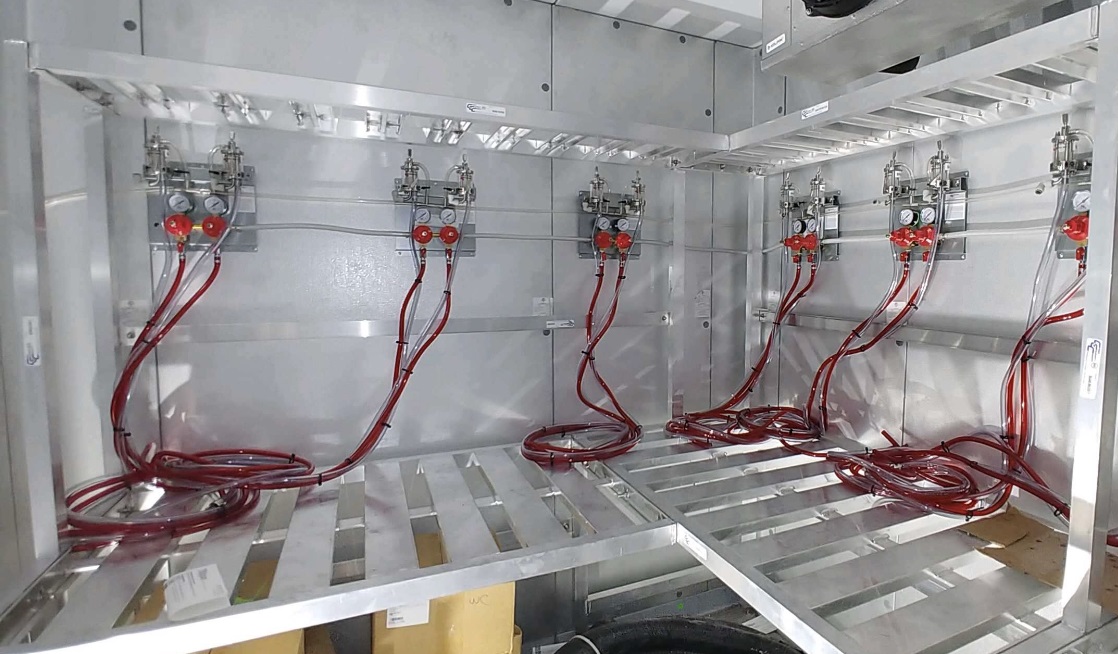 SERVICE & MAINTENANCE AGREEMENTS
When you've invested into your Draft Beer, Beverage and Refrigeration Equipment, it is highly recommended that your equipment be serviced and maintained on a scheduled basis to help prevent costly repairs and down time.
We provide Service/Maintenance Agreements for the following: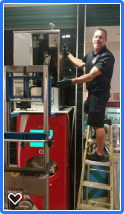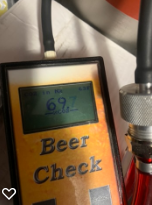 Glycol Decks/Power Packs Service (Every 6 Months):
Check glycol ratio, add additional glycol if needed, clean coils, check pumps and lines, check insulation, check motor/pump for signs of wear/potential failure that could cause down time.
Draft Beer System Service (Every 6 Months):
Check lines, FOBs, couplers, pressure, regulators (primary and secondary), check temperature/flow rates, check fittings; check for leaks and potential failures that could cause down time.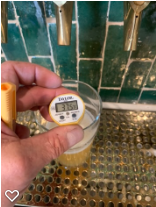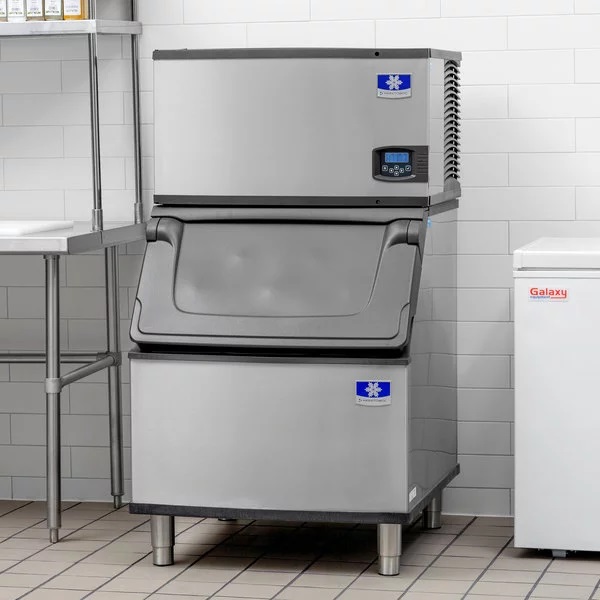 Ice Machine Service (Every 6 Months):
Clean machine with nickel-safe coil cleaner and sanitizer by a Certified Ice Machine Cleaner; clean bin, condenser coil; check to see if the filter, if present, should be replaced.
Wine Line Cleaning (Every 3 Months):
To help prevent bacteria growth and "off" taste, wine line cleaning should be done every 3 months, which includes acid renewal cleanings, faucets disassembled and cleaned, washers inspected and replaced as needed, keg couplers brushed and washers checked for wear and tear, and test pour temperature (as applicable).